The Seiko Seahorse
The Seiko Seahorse calibre 6601B produced in 1965 is a very elegant automatic watch.  The movement has no plastic parts and is a joy to work on.  The specifications of the watch are ….
Year of manufacture: 1965
Movement Type: Automatic (self-Winding)
Calibre: 6601B
Jewels: 17
Other features: Ball bearings on the rotor arm and magic lever automatic winding mechanism
For full information on this calibre please take a look at this page … https://www.watch-wiki.net/index.php?title=Seiko_6600
Capturing the Servicing
I recently (February 2019) did two full, slow format videos for my YouTube Channel focusing on this watch.  One video covered the 'Teardown' and the other the re-assembly.  Both videos were nearly an hour long which whilst found useful by a number of Seiko fans is may a little too long for the 'casually interested' watch enthusiast.  So, I decided to have a bit of fun and condense the whole thing down to about 5 minutes.  As it turned out the final cut was about 6 minutes.
The video editing process was a bit intense and the amount of work to produce the final cut was much more that I anticipated especially as I have incorporated helpful labelled of parts throughout the video.   At each stage in the teardown and rebuild I have added annotations like those you can see below.  Please let me know what you think in the comments about these.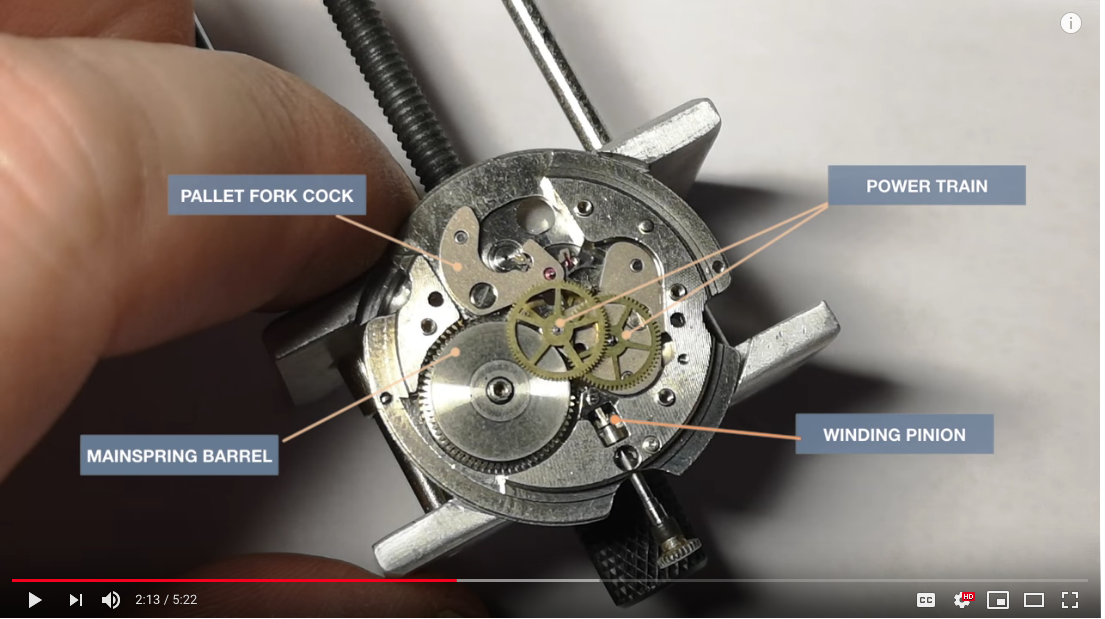 The whole Seiko Seahorse Service in under 6 minutes
So, here it is!  A complete service of a Seiko Seahorse in under six minutes …
This condensed format actually within the first few days got the most views of any of my videos during that initial release time but it also had the highest dislike percentage.  I have decided to give it some time so please take a look and let me know in the comments what you think.
Richard
Milford Haven, 19 February 2019.