Price: £895 – SOLD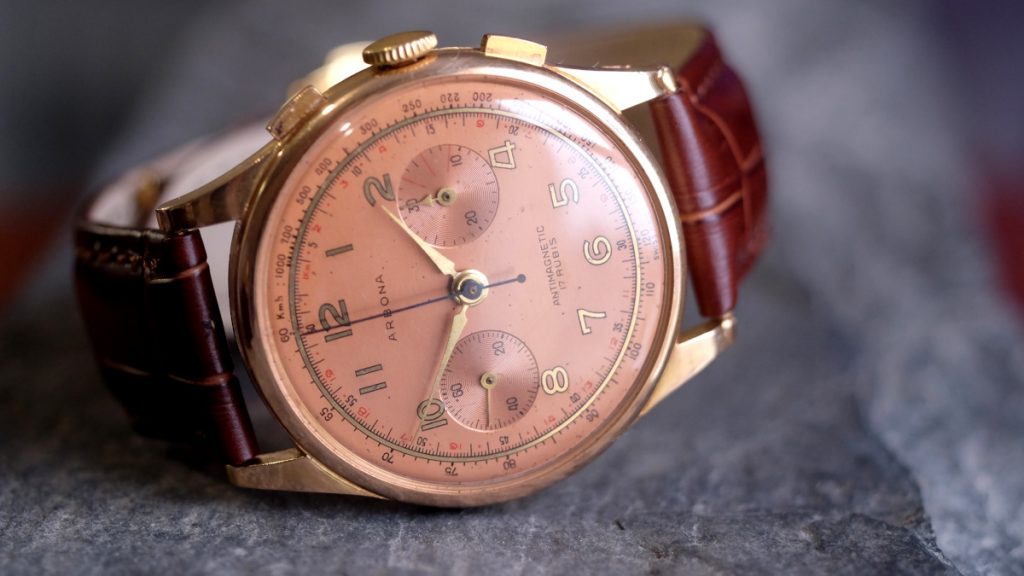 As seen in my video on the Restoration of a Gold Chronograph this is a very classy 1950s chronograph housed in a solid 18K gold case. You can see the amount of work that was conducted on this watch by looking at this video. A new mainspring was fitted.
The chronograph is based on the Landeron 51 movement and is keeping good time.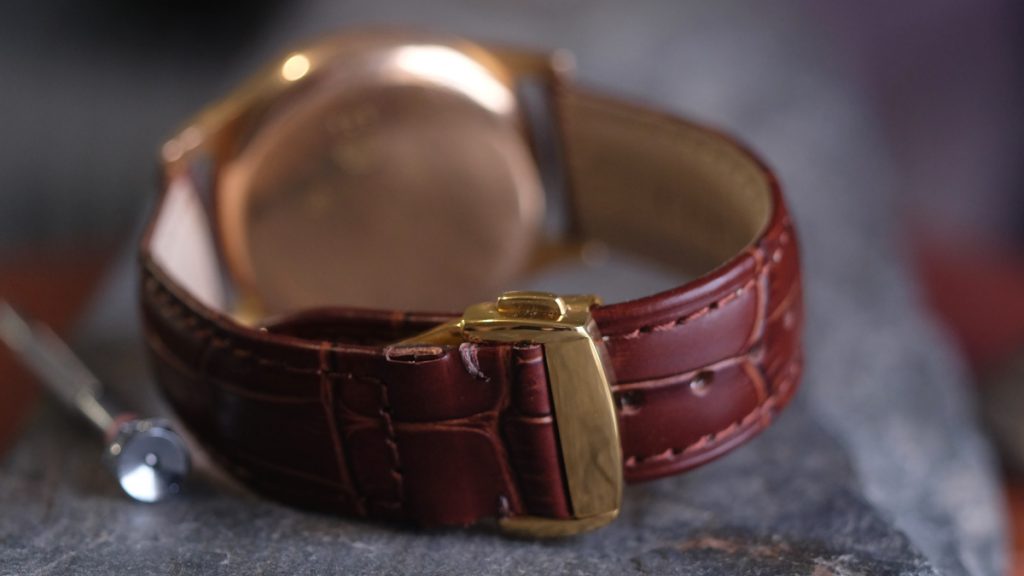 The case is hallmarked 18K Gold. Gold is a soft metal and there is some wear and tear on the bottom lugs. As a result I have reduced the price of this piece from the average market price for solid gold chronographs that have been serviced and are in good working order.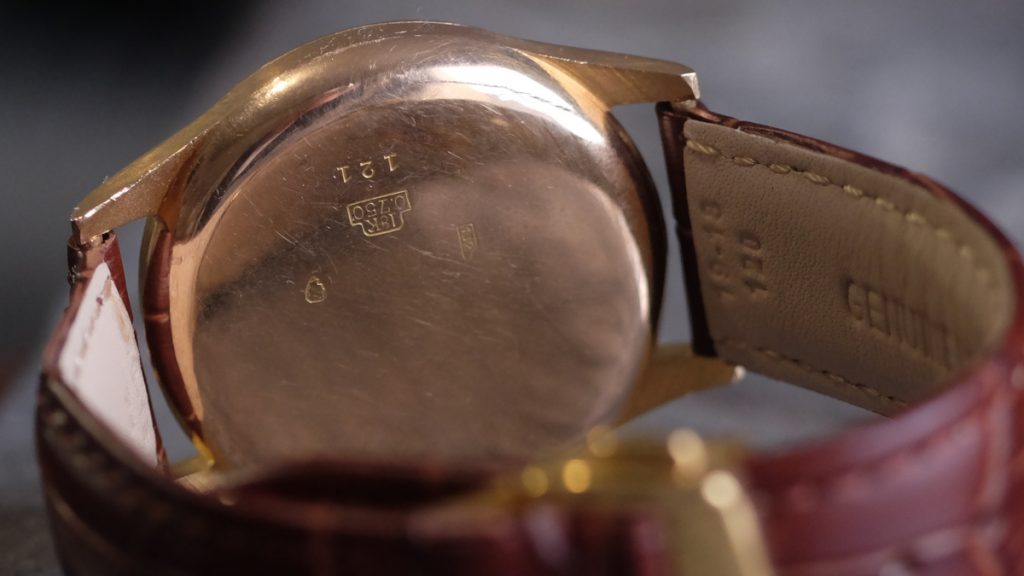 Anyone looking at the watch and seeing damage to the lugs will realise it is real gold as base metal and stainless steel does not behave in this way.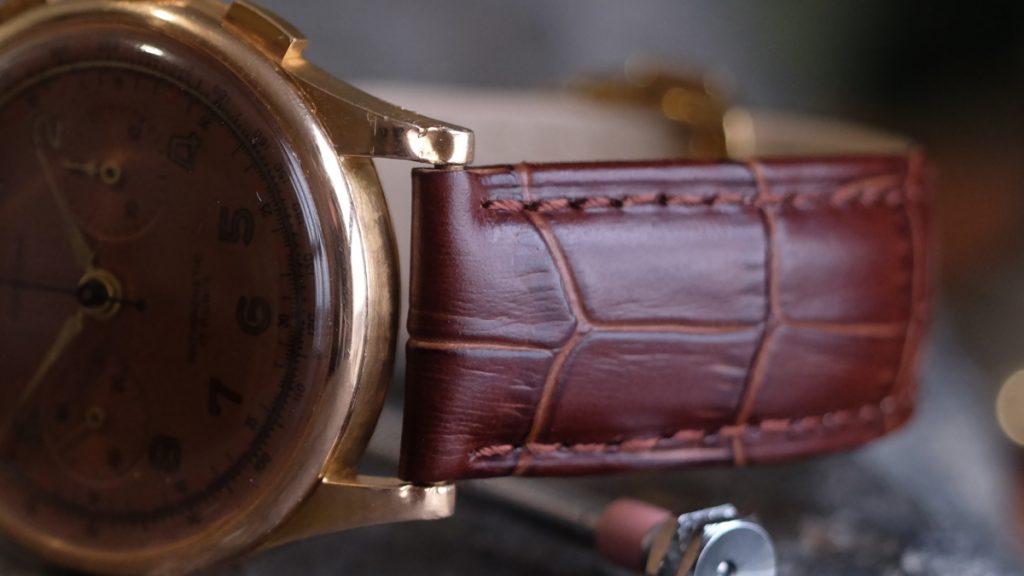 The watch comes in a nice glossy wooden case and I am including the original lizard (for collectors) strap in addition to the brand new leather strap and gold plated clasp that I have fitted.
Warranty : The watch comes with a limited two year warranty. This is similar to the warranty I give on my own brand new watches but does not cover the cost of replacement parts. If the watch needs to come back for work all of the work is covered but it is not possible to cover parts on a piece of this age. That said the Landeron 51 movement has a good supply of spare parts at a reasonable cost so in the unlikely event remedial action is required the cost should not be too high.
Width: 37.5mm (39.25mm with Crown) Lug to Lug: 44.5mm
It comes in a Nice Box too!