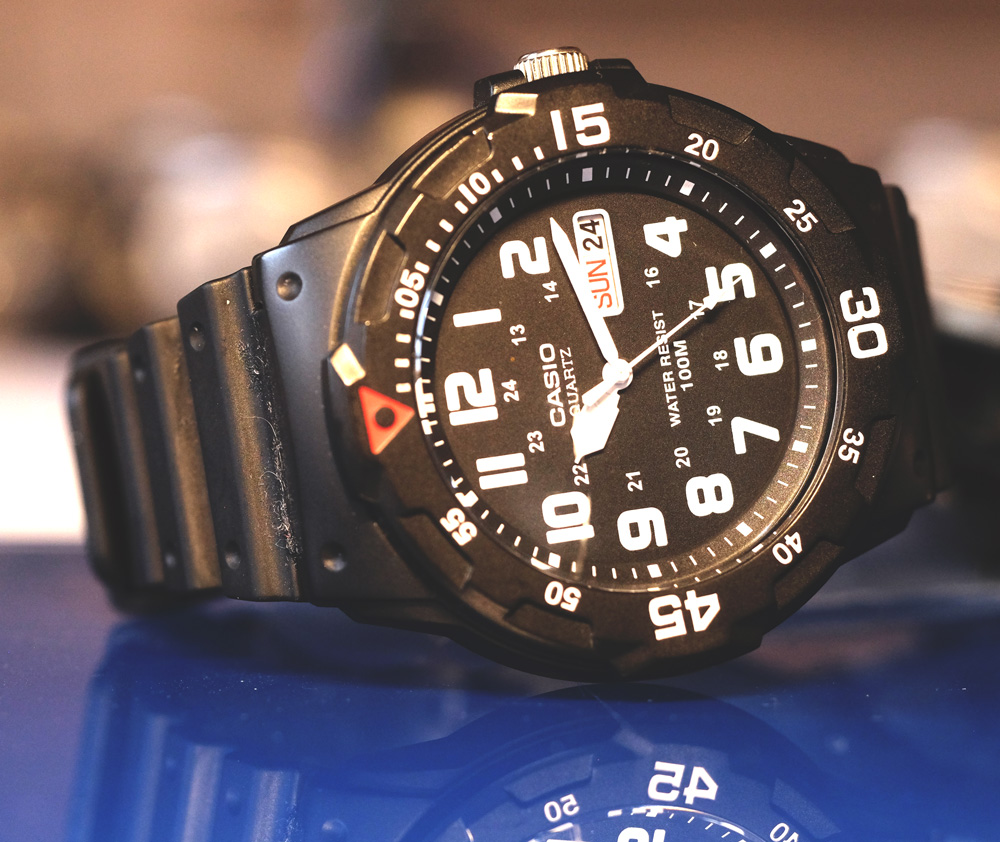 In the fight to claim the right to the title "Best Value Watch in the World" a watch is going find itself up against some very stiff competition.  Firstly the watch is going to have to be very far into the 'low cost' end of the price spectrum.  A watch that costs more than a fast food meal for two is never going to make the cut as there are just too many examples below this threshold that tick a lot of boxes.   But whilst inexpensive the watch will also need to be resilient and reliable.  In being both of these things it will stand out from the many thousands of competing models that can be acquired for the same price.
The wining watch must …
Cost less than a fast food meal for two.
Be Accurate
Be resilient (includes adequate waterproofing)
Be reliable.
Have adequate functions
Be easily maintained.
Looks good on the wrist
In this article I give my selection for the watch that deserves this very important title.
The Best Value Watch in the World – The Video
I also did a full video on this watch for my YouTube Channel.   
Casio 
MRW-200H
So, here it is, the watch that in my view as a watchmaker is the best value watch in the entire world.  Drum roll  … the Casio MRW-200H.
For a full description of where you can pick one of these up see the end of this article but if you have already seen enough and just want to get one then go here.
Check price in the United States
Check price in the United Kingdom
The 'Low Cost' Threshold – A Kentucky Fried Chicken Meal for Two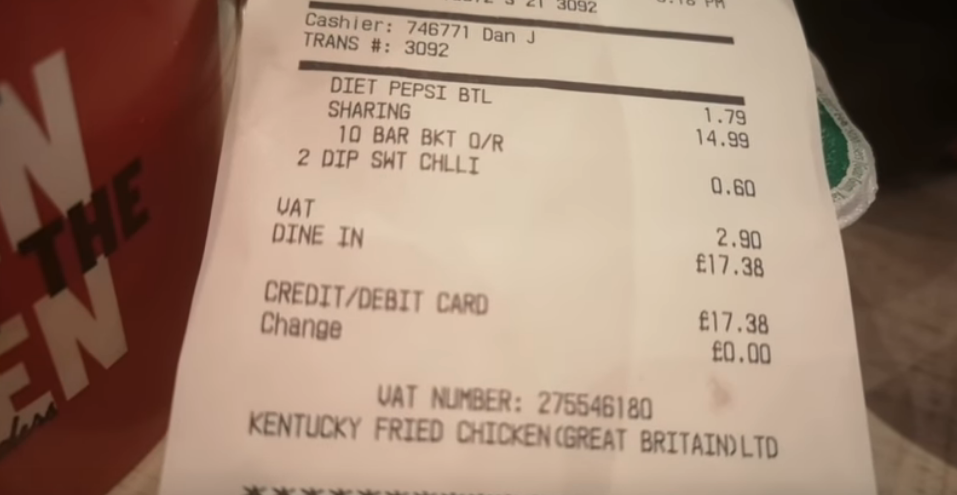 Over the years prices of things change; inflation tends to drive them up.
That's why I like to compare the cost of something to the cost of something else common and familiar rather than to a specific monetary value fixed in time and with a short shelf life.
For this comparison what better than a healthy, delicious meal for two at Kentucky Fried Chicken.   At the time that I did this review the cost in the United Kingdom for such a meal was  £17.38
Looking Good on the Wrist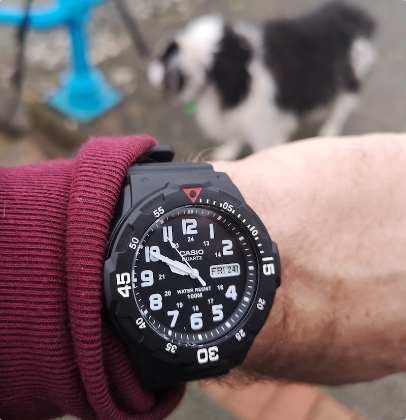 This watch looks great!  I especially like the the version with the matt black dial with white hands and indices.  On the wrist it does look like a watch orders of magnitude more expensive.  The 42.8mm resin case sits nicely on the wrist and the dial to bezel proportion is practically perfect.  Everything is clear, bold and confident looking.  All this is very important as to be the Best Value Watch in the World these things need to be very impressive;  the competition is just so great.
This Casio MRW-200H does so a very good job of looking very business like. The resin finish is smooth and the minute markings on the bezel are nicely indented for longevity.  The high contrast look is excellent.
To be this good looking the standard of printing on the dial needs to be very high and Casio (who do a lot of this type of work!) have absolutely got this down to a very high standard here.  Getting in close with some magnification we can see just how sharp the printing is.
This Casio MRW-200H does so a very good job of looking very business like. The resin finish is smooth and the minute markings on the bezel are nicely indented for longevity.  The high contrast look is excellent.
Accuracy
The Casio MRW-200H has a quartz movement and is hence accurate to about 20 seconds (plus or minus) a month.  Now I regularly service Rolex and other high end watches which are largely mechanical automatic watches and these cannot really be made more accurate than  plus or minus 5 seconds a day!  This watch, the best value watch in the world, is hence comparatively a very accurate piece.  The quartz movement that powers it is actually made by Miyota which is a Japanese movement manufacturer with a very good reputation for producing accurate and durable movements.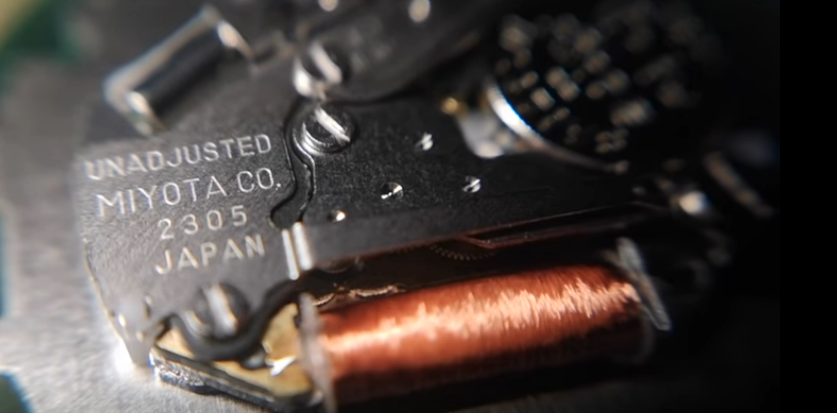 Reliability and Resilience
The watch itself is I think more resilient then the strap.  In the video I explain why this is so in some detail so if you want the full answer I recommend you watch it.  In short I would expect the resin strap to last somewhere between about 2 years and 6 years and the watch some where between 5 years and 25 years with most pieces lasting about 10 to twelve years.  It's all to do with a thing called Mean Time Between Failure (MTBF).  Check it out on the video.
Waterproofing
In my review of this watch one of the first things I did was put the watch in a pressure testing tank to see if it would stand a pressure equivalent to 50 meters worth of water pressure. It does not have a screw down crown and I am always a bit dubious about the ability of watches that do not have this feature to keep water out.  I was very pleased to see however that the watch passed the pressure test without any issues.
Easy Maintenance
With a very common battery driving that Miyota 2305 engine and a super simple to remove case back keeping the Casio MRW-200H running is an extremely simple task.  The battery is a 377 watch battery (also SR626SW) which is extremely common and changing it does not require any fancy tools, just a small cross head screwdriver
The 377 /  SR626SW  can be picked up at Amazon very cheaply.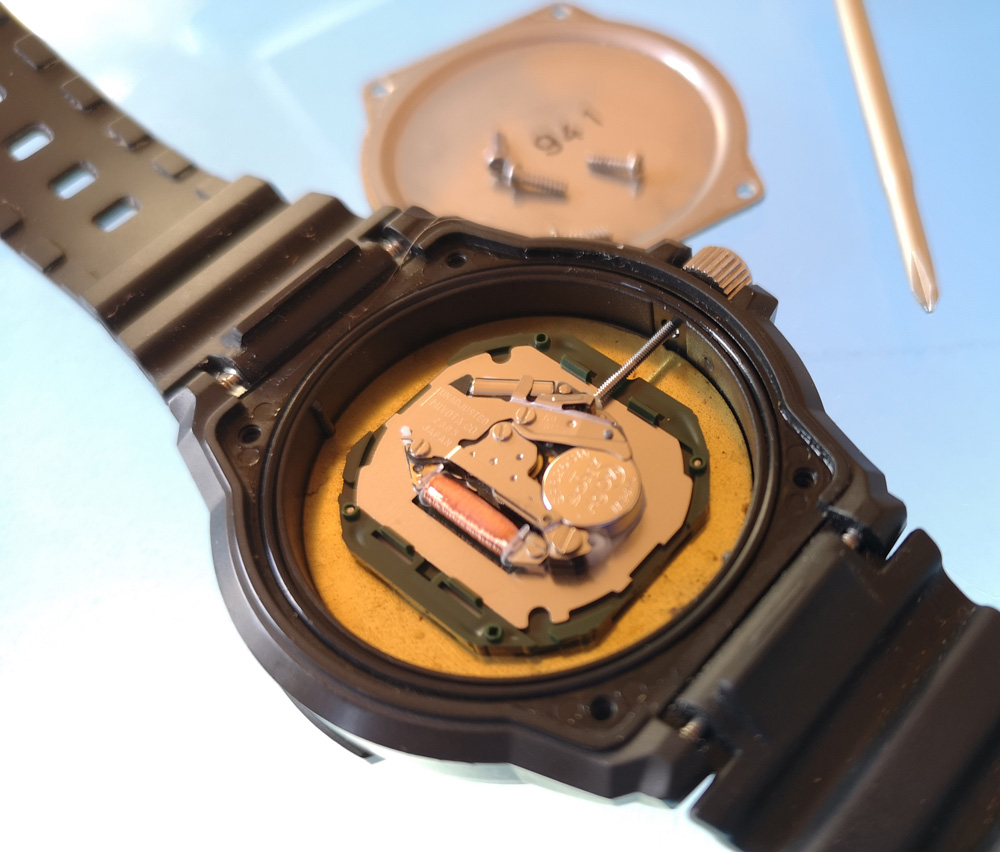 Summary
The Casio MRW-200H is the best value watch in the world because it ….
is very accurate.
looks great on the wrist
will last about 10 to 12 years and maybe up to 25 years
is simple to maintain
is waterproof
and it does all of this for less then a fast food meal for two.  That's pretty incredible!
Where to get The Best Value Watch in The World
Rolex devotees are often bemoaning the lack of supply of stainless steel sports models.  They often spend years on waiting lists to part with £9000 for a Submariner.  No such difficulties here getting hold of one of these highly functional, more accurate than a Rolex, little beauties! Procurement  is simplicity itself.  They ship from Amazon and are very often 'on Prime' so should be with you within 24 hours of you making an order.  The difficulty if there is one will be deciding which dial colour combination you would like.  Here is a typical selection.
The fuller selection of models looks some thing like that shown below.  The see the current prices please use these links …
In the United States
In the United Kingdom