Vintage Seiko SQ – Quartz (7546 Movt.)
Price:

SOLD
Free Postage with the UK
For details of how to pay please … Contact Me
I am soon to publish a video on the restoration of this original and very functional vintage Seiko SQ watch. The piece has benefited from a complete overhaul in which every component has been inspected, cleaned and lubricated where necessary. A new crystal was fitted as part of this work and of course a brand new battery fitted.
The Seiko 7546 quartz movement shown disassembled below is very similar to the fully mechanical movements of the era and this makes it extremely robust and highly maintainable.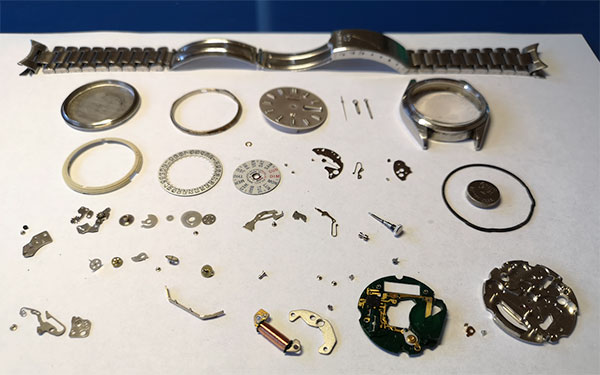 The watch comes with its original Seiko SQ Bracelet and a two year warranty.
Price:

£195
Free Postage with the UK
For details of how to pay please … Contact Me