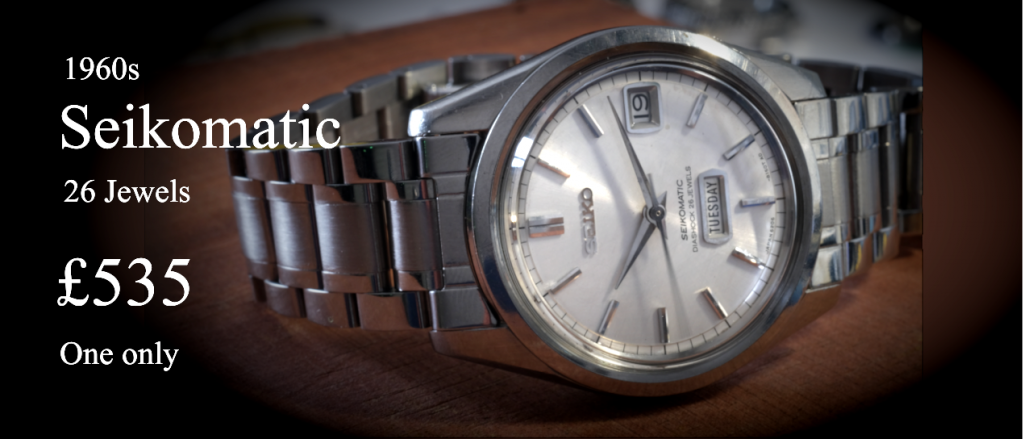 This is as close as you can get to Grand Seiko without actually buying a Grand Seiko. Indeed this model of Seikomatic is the watch that you will see me wearing a lot in my YouTube videos as I believe it is so stylish, so well made and so useful.
SOLD
The watch is shipped with a brand Seiko Style Bracelet with president style clasp.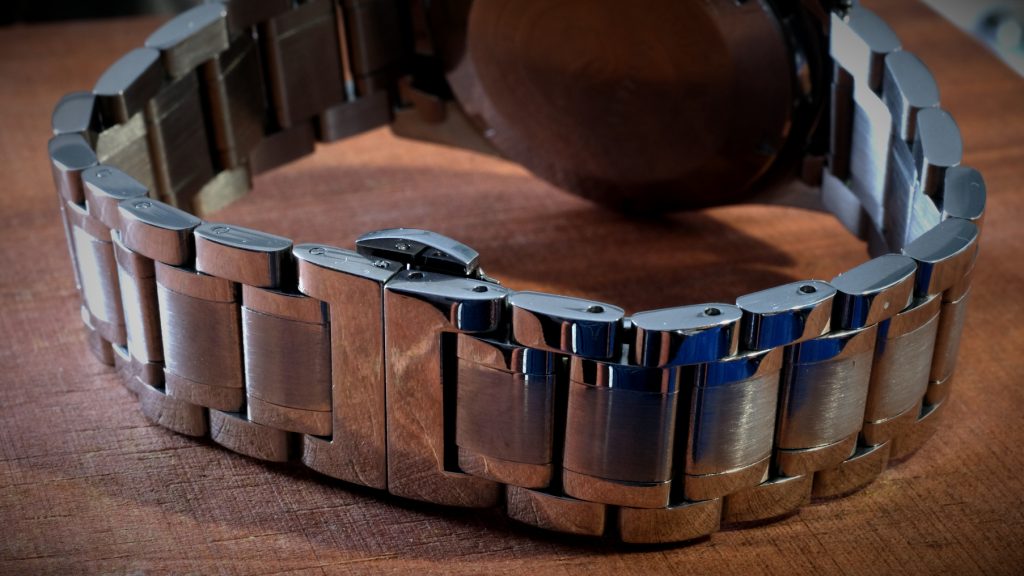 The styling and attention to detail that Seiko show here in this line of watch is truely impressive. This example does show a little wear for its age with some light scratching on the case and a few faint marks on the dial neither of which are noticeable unless a careful inspection is made.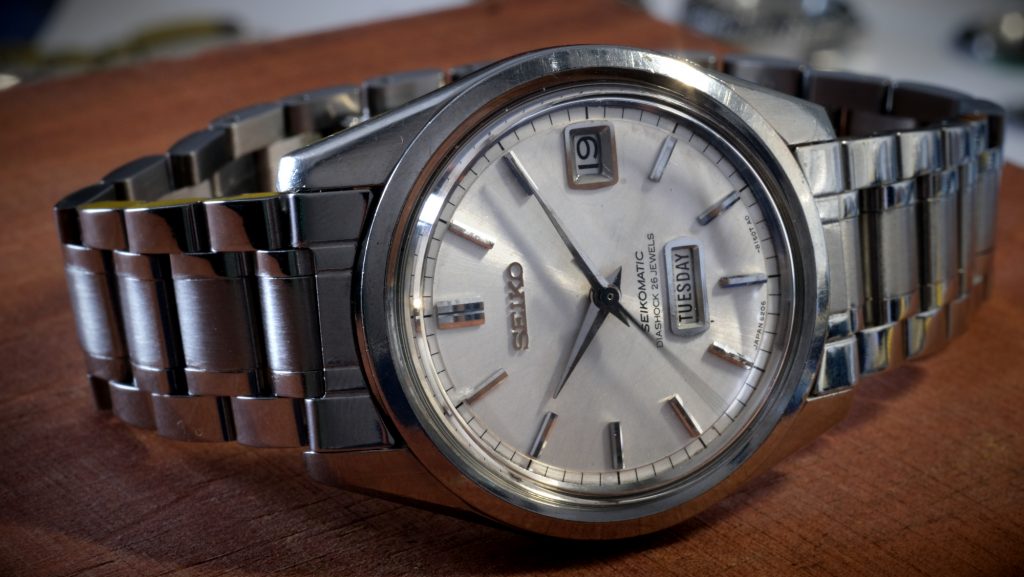 The watch ships with a one year warranty and comes in a nice box!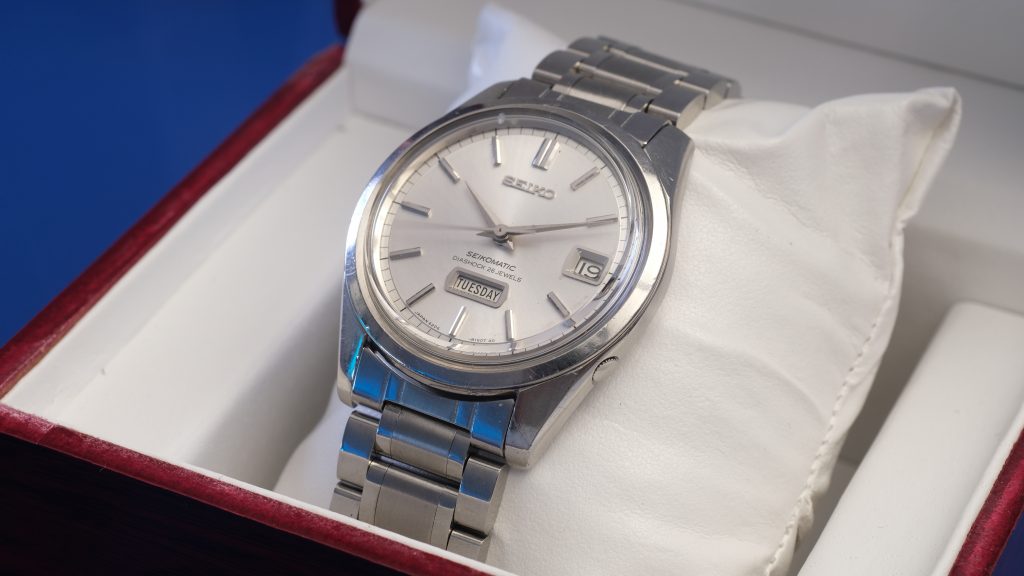 £535 + £15 postage