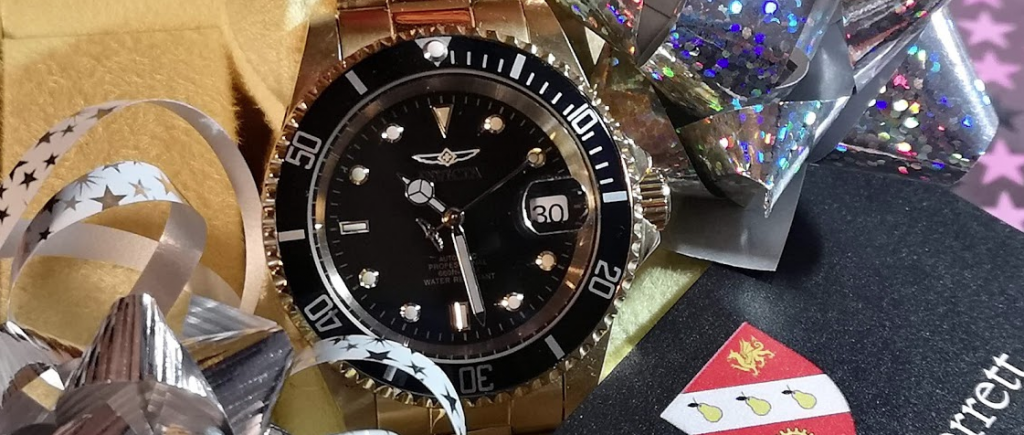 What is the best mens watch?  Most men don't wear much jewellery so it's maybe the one adornment that they can feel comfortable with and when you give a guy a nice watch your gift also scratches that itch most men have for gadgets, especially pretty gadgets.  So if you are thinking of how best to buy a watch for a man in your life then, as ideas go, this is probably not a bad one.  However, until you have actually purchased a timepiece it remains just that; a good idea.  Moving from the concept to a real, well judged horological gift, one that he will love, is fraught with potential pitfalls.  There are just so many men's watches out there that the choice facing you is just so massive and the corresponding danger that you buy something 'way out of field' is actually pretty high.
So this is where this article comes in handy.   It describes how you can make sure you don't waste your money.  Read this carefully and you will learn how to not to mess this up whether you have less than £100 or more than £10,000 in the budget for this.
Mens Watches – The Video on How To Buy the Right One
Everything written below is also covered by me in this video …
Know Your Man
Before we get into the mens watches themselves it is worth taking some time to consider a few things about the lucky man who is to be the recipient of this well judged gift.  Here's what you need to know …
Is he a watch freak?
Ok, is he totally into mens watches in a major way?  If the answer is yes then this is maybe the one type of person that you should not be buying a watch for.  The risk is obvious, he will understand every nuance of design and will have developed a highly discerning (and discriminating) taste.  Example, you have heard him go on about how much he loves the Omega Seamaster and would love one.  So, 'bingo!' you think 'Just get him an Omega Seamaster'.  Wrong!  Firstly there are loads of different models and you do not know which one he likes and secondly you probably don't even know what a Co-axial Escapement is but if your man is after a Seamaster with one he is going to have to manfully disguise his disappointment on receipt of your £3K gift without one.
To buy a watch for a man is difficult to buy on for a watch geek is super difficult.
How badly does he need to know the time accurately ?
Urhhh?  Surely all modern watches are accurate, right?  Wrong!  Quartz watches are pretty accurate (they maybe lose or gain a few seconds a month) but mechanical watches are not so accurate.  Almost all Rolex models are mechanical (self winding) but even when carefully regulated they will gain or lose several seconds a day. Lower cost mechanical watches are typically rated at losing or gaining between 45 and 20  seconds a day.   You are maybe now thinking than that it just makes sense to get him a quartz watch because these guys at least tell the time accurately.  But it is not that simple.  If it were nobody would buy mechanical watches; and yet they do, so much so that most luxury watch brands don't even make quartz watches.
Fact is, for most people, very accurate time keeping is not a factor.   So, is the man you are buying for someone who really needs to know the time accurate to with a couple of seconds a month?  Chances are, like most us, he is not.
How big is his wrist?
You don't absolutely have to know this and certainly not the accurate measurement.  In fact don't be tempted to try and get an accurate measurement or you will most likely blow your cover and lose the element of surprise.  It is useful though to know if he has a small, medium or large wrist as it this will effect you choice of watch case diameter.
Does he live somewhere particularly sunny?
The answer to this question will inform your choice of dial colour; not greatly but it does eliminate some popular dial styles. For example a bright silver sunburst is a very lovely dial choice for use in subdued lighting but with this dial if you look at you watch frequently in bright sunshine the reflection from the dial will start to bother you.  In bright conditions darker colours are a more prudent way to go.  To a lesser extent the opposite is also true.
Watch Types – Focusing in on The Best Mens Watch
The market for mens watches is pretty complex but we humans can handle complexity and we do that in two main ways.   We classify things or we break things down into components.  To explain why I am about to recommend a specific watch design the classification method is the most helpful.  So, we have already talked about one such classification, quartz or mechanical.  But we can now overlay another three categories of classification.  These categories are defined by the outfit with which the watch can confidently be worn.
 with a suit (Formal)
 with jeans and T shirt (Casual gear)
 for sports or in the gym (Sportswear)
Now that we have this categorisation we can use it to home in on a design of watch that fits into all three categories, such a watch would be extremely versatile and allow the wearer to use it in almost any situation.  Now there are maybe half a dozen designs that it could be argued fit this categorisation challenge but one stands out head and shoulders above all the others.  So, my advice is that this versatile design is the one you opt for.  It is called …… the Submariner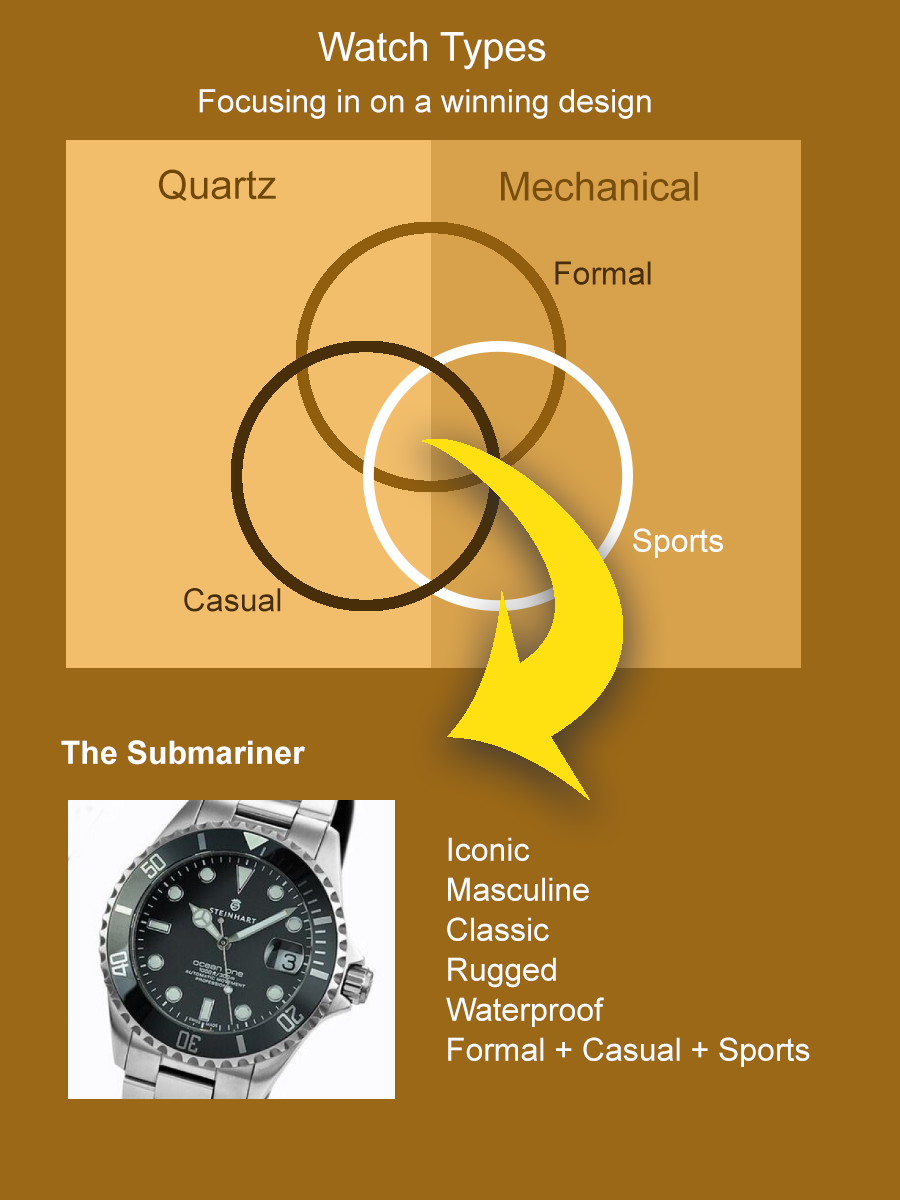 The Submariner
This classic, arguably iconic, watch design first emerged in the 1950s courtesy of the great Rolex and it is still one of the company's major designs.  It's genesis however is even earlier and dates back to the 1920s with Rolex's introduction of the Oyster case; so called because of its watertight capability.
If you want to buy a watch for a man but do not have a clear idea of what he wants and you want to surprise him then the problem you have is one of way way too much choice.  Critics might say this article boils down to 'buy him a submariner' and is a 400 word post crammed into 2000 words but the point is you should understand why this is such a good way to go, be able to fine tune you gift with suitable dial colour and size and be able to follow it up with a complimentary second present.
So, take my advice (for the reasons herein) and you should not waste loads of time trying to narrow down your options and make a selection but rather you should be decisive and get him a Submariner (with date complication).  Seriously, even if he already has one get him another with a different colour dial and different strap (trust me you are still on much safer ground than going off piste to a different design).
But Which Submariner?
So having nailed the design down to this giant amongst iconic mens watches you now need to decide exactly which submariner you should get.  This decision is driven by your budget and the answers to the questions we considered above.
New or Used
Enter another categorisation; should the watch be new or used?  The answer, unless you really know what you are doing, is resoundingly that it should be 'New'.  Whilst some of the higher end watches might theoretically be a good buy second hand if you do go this way you are really courting a lot of unnecessary risk.  All the watches I recommend below come from manufacturers who are almost certain to ship a quality tested product.  For mechanical watches this is particularly important as for the watch to function properly as it needs to be correctly regulated.  Manufacturers do this as part of their post assembly testing process.
With a second hand watch you are in much less certain territory and as you can already procure a new model at all the price ranges this is not a risk worth taking (unless you are buying a vintage watch from me of course in which case you are completely safe because it will be regulated and covered by a warranty) .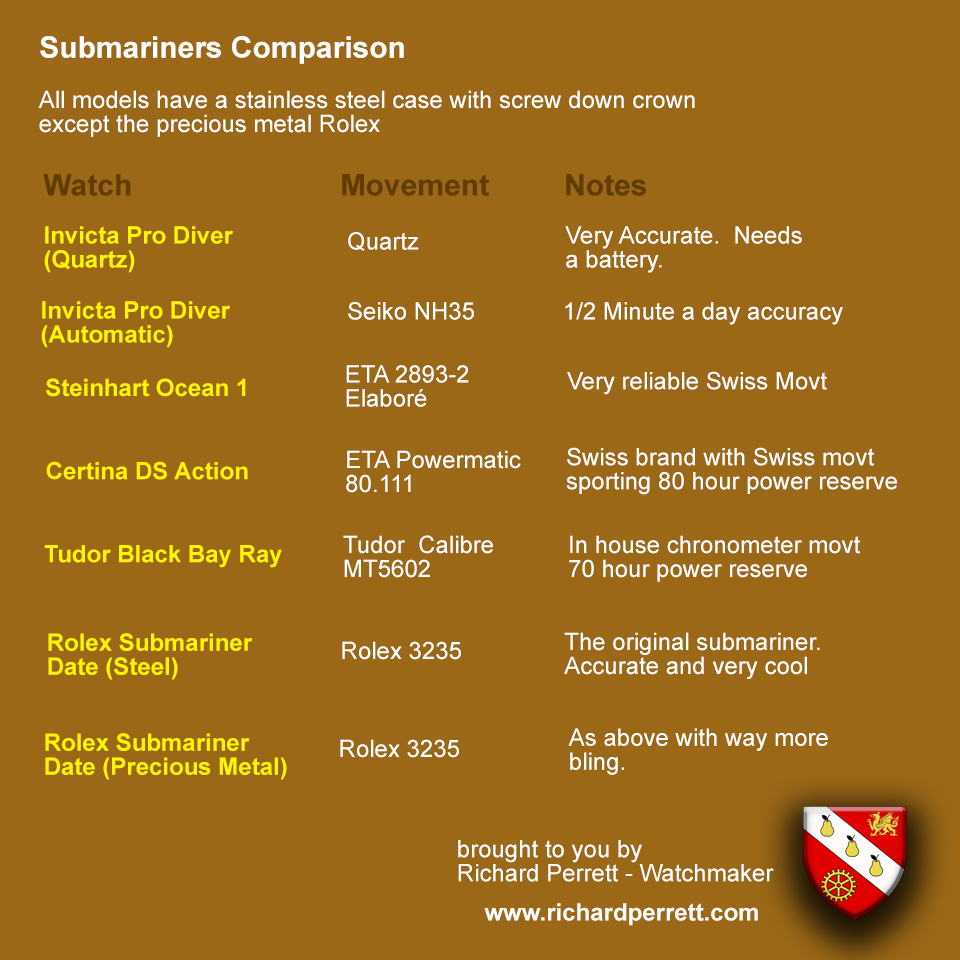 Up to £100  – Invicta Pro Diver
You might expect this low budget area to be a pretty tricky one in which to get a resounding success but I can assure you that even at this modest price you can acquire a very good solution.  If this is you budget range then you should buy an Invicta.
I am a bit of a fan of Invicta and have one on my wrist as I write this article.  Fact is these watches are a lot of watch for the price.  For the detail take a look at the second of two videos I made on the subject.
With in Invicta you get a choice of both Quartz (very high accuracy and less money) and Mechanical (lower accuracy and more money).  In its mechanical Pro Diver range Invicta at the time of writing uses the Seiko HN35R movement which is a very reliable engine for the watch.   Like I say, for the money this watch is very impressive.
https://www.invictawatch.com/watches/pro-diver#1
You can get your own Pro Diver from Amazon here …. https://amzn.to/2Qe2UU0
Up to £500 – Steinhart Ocean 1
Moving up a budget tier in our quest for the best way to buy a watch for a man we turn our attention to a watch company with a reassuringly german sounding name; Steinhart.   Founded by Gunter Steinhart in 2001 and selling only online Steinhart is the new kid on the block.  It is still a small company and yet in this arena it packs a pretty powerful punch.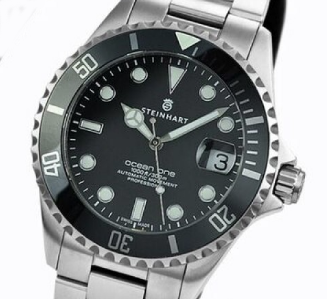 The thing is, and this is important, it uses very high quality 3rd party movements inside its watches. These movements are called ETA movements and the specific movement used in the ocean one is the ETA 2893-2 Elabore.  This is a tried and tested Swiss movement of extremely high quality.
https://www.steinhartwatches.de/en/diver-watch.html
Up to £1000 – Certina DS Action
Certina is the way to go between £500 and £1000.  With Certina you get everything that you get from Steinhart but you get it from a pukka Swiss Manufacturer of considerable standing and respect in the watch industry.  You also get an impressive 80 hour power reserve.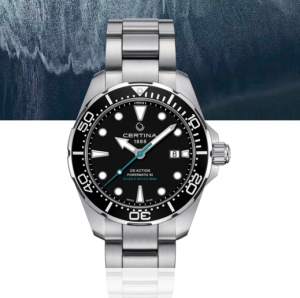 https://www.certina.com/collections#aqua-collection
Up to £3,000 – Tudor Black Bay
So what's Tudor?  Well, essentially most often Tudor watches are customised ETA movements in a case made by Rolex.  And what is not to like?  These ETA movements are very very nice and Rolex makes great watch cases.  However in the case of the Black Bay the movement powering the watch is an in house movement by Tudor with a 70 hour power reserve and Chronometer (very accurate) performance.  It is also a very handsome watch ….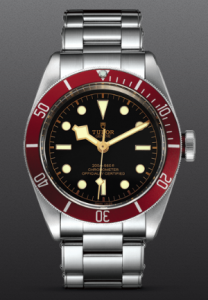 https://www.tudorwatch.com/watches/black-bay
Up to £10,000 – Rolex Submariner (Stainless Steel)
So to acquire the real deal you are going to need 'to drop' something in the order of £7000.  If you buy your man a nice stainless steel Rolex Submariner Date and he doesn't like it then you are in big trouble as he is clearly deranged.  Seriously, you would have to take the hit and get out of there! This watch is about as iconic as it comes.  It is a major horological sweet spot; a place where art and science collide sweetly and settle in contentment.   Few people will be lucky enough to have the funds to be this generous but if you do then this is the way to go. Period.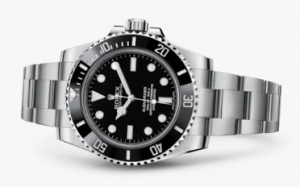 https://www.rolex.com/watches/submariner.html
Over £10,000 – Rolex Submariner (Precious Metal)
Above £10,000 is in way way off somewhere in pipe dream land.  But this article sets out to cover all scenarios for so for completeness sake it's in here.  And here the choice opens up as maybe it should if you are spending this type of cash.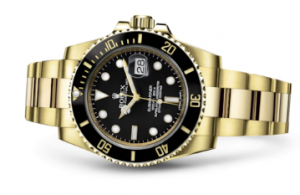 https://www.rolex.com/watches/submariner/m116618ln-0001.html
Refining Your Choice
So having selected which submariner you can now use the answers to the questions to refine, where possible, your selection.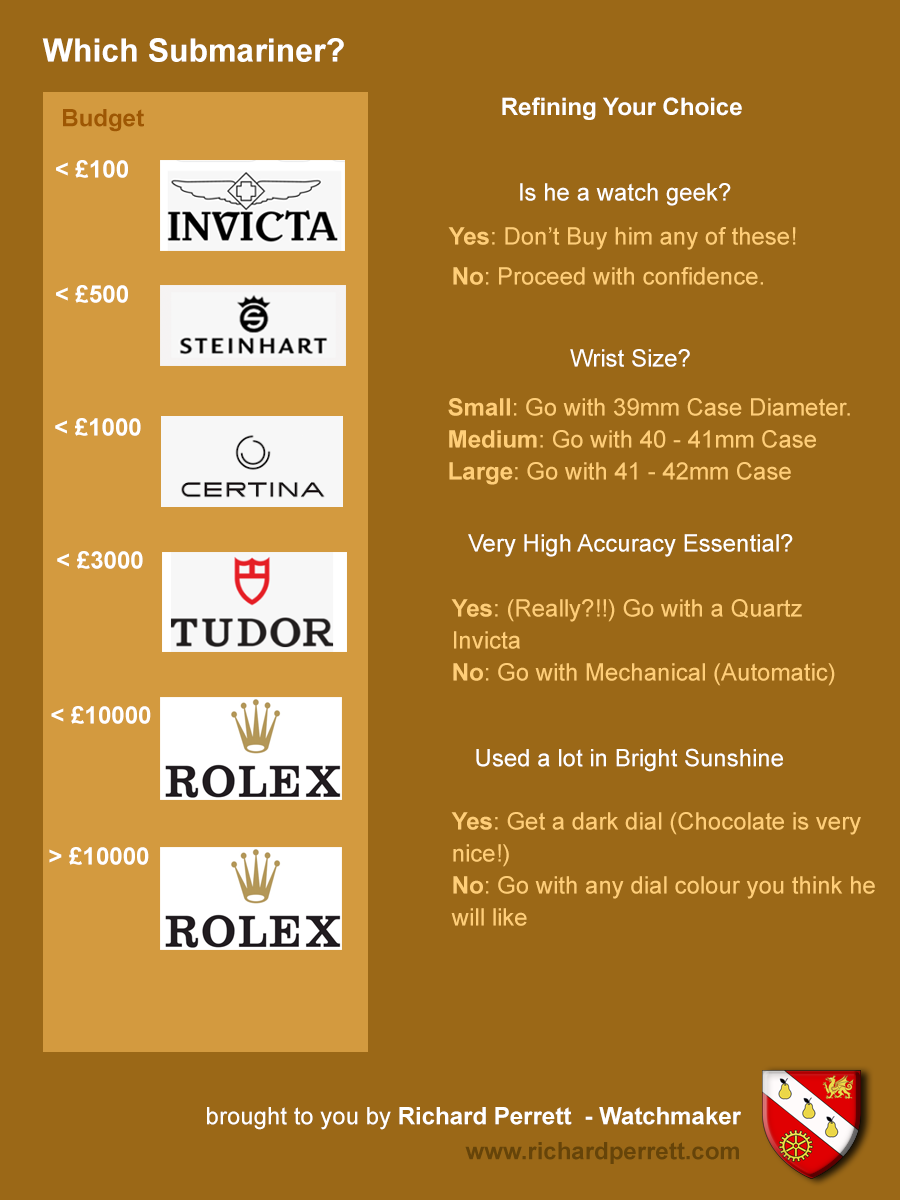 What you Get for Your Money
With such a wide range in price between the least and most expensive of these mens watches it's interesting to know what you are getting for you money.  The detail is in the diagram below but in rough handfuls it falls out like this.
Invicta Pro Diver  (Quartz) 
Very accurate but movement is maybe a 'soulless plastic brick with some electronics in it'.  Functional but maybe not something readily cherishable.
Invicta Pro Diver  (Automatic)
Acceptable accuracy and reliability with a Seiko (Japanese) mechanical (self-winding) movement which is very nice for the price.
Steinhart Ocean 1
German made case with Swiss ETA movement of good quality.
Certina – DS Action  
Swiss brand (since 1888), in house Swiss movement which runs for 80 hours on a full wind.
Tudor Black Bay
Chronometer certified (very accurate for a mechanical watch) and with a case made by Rolex.
Rolex Submariner Date
The real deal.  You are definitely buying the brand here but it is a fantastic and iconic watch. Rolex 3235 movement is sublime and everything comes with the Rolex attention to detail.  Add bling for for a bigger bill.
Bonus Tip –  The Follow Up Gift
Now, if you take my advice and get him any of the automatic self winding watches (that's all of them apart from the Invicta Pro Diver Quartz offering) you can then follow up that present with a really cool watch winder.  What's a watch winder?  It's a desktop device which often looks pretty, is reasonably priced and winds a self-winding watch when it is not being worn.  Voila …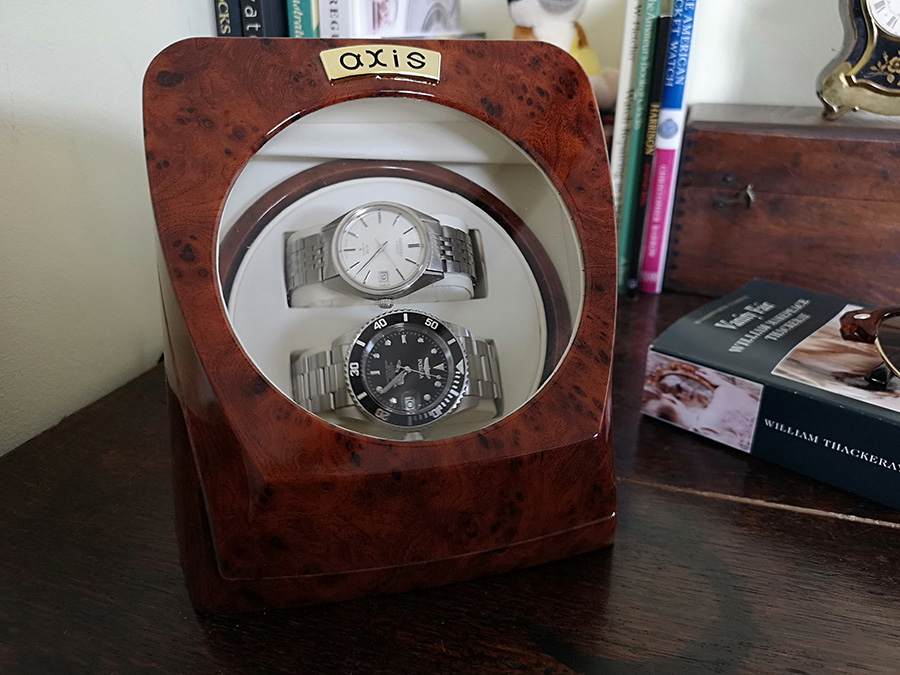 Nice!
Good luck with your watch buying and please subscribe to this blog and my YouTube channel for lot's more watch related information and entertainment.
Richard.  Pembrokeshire – October 2018
The Best Mens Watch – On Any Budget